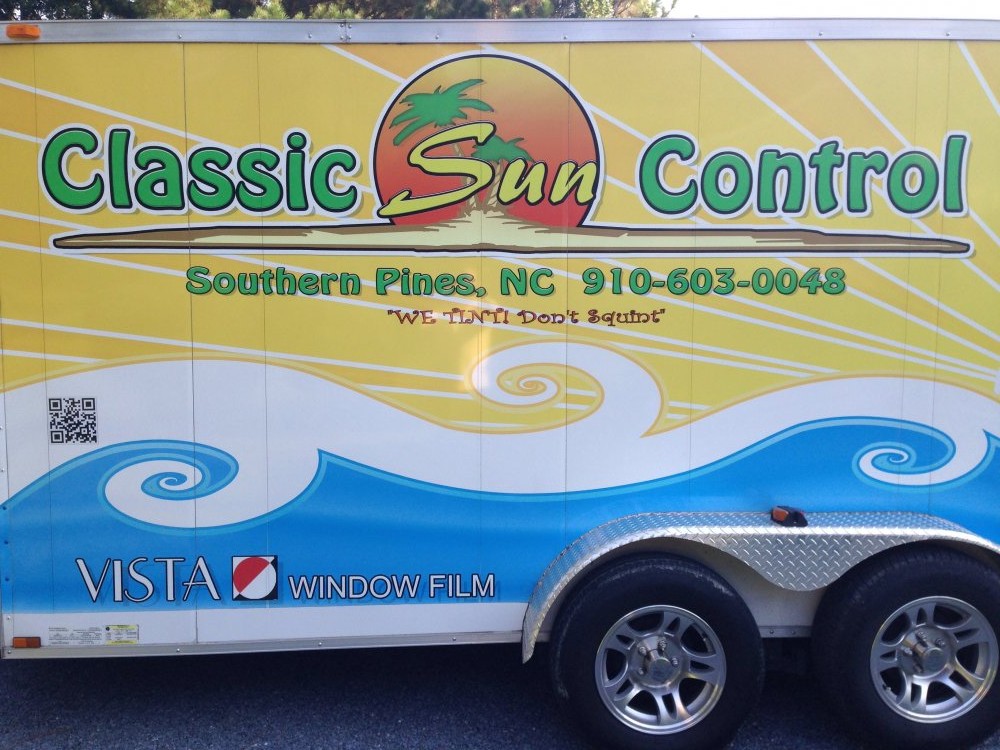 The History of Classic Sun Control
In the fall of 1984, in Fayetteville, NC, Debbie (my wife) and I, Ron Adams, opened a retail shop for auto and truck accessories along with a mobile service to auto dealers that we already had in operation. In 1985, 4 of us went to Atlanta, Ga. For a 3 day training class for window tinting. From there we expanded to residential and commercial tinting, and continued to extend our training through numerous industry-sponsored seminars and training sessions that we continue to this day. Our mobile route involved servicing Moore County. It was here that the flat glass window tinting began to grow and take off. We sold our retail shop in Fayetteville and opened a store in Southern Pines in 1990 for auto, truck accessories and window tinting, thus servicing Fayetteville from there with our flat glass window tinting.
As both portions of the business began to grow it became more difficult to manage two types of businesses. Once again we sold our retail shop and expanded our residential and commercial services for window film.
We found that many retired couples in Southern Pines, Pinehurst as well as Fayetteville had 2nd homes elsewhere, either at the coast or in the mountains. This gave us the opportunity to do work for them at both of their locations. So we let all of our customers know that we "have film, will travel."
Our largest project was in Fayetteville, the Systel Building downtown, 11 stories, 900 windows, and 3 ½ months to complete. Another large project was in Salisbury, NC. This was a group effort of three other companies who volunteered their time to install Vista Window Film that was donated by our manufacture, to reduce the heat and glare that came in the pyramid glass roof of the Assembly Hall of Jehovah's Witnesses. (See photo on our gallery) Other large jobs have been with More Regional First Health. We also have performed a small- large job, the reason I say that is the house had 850 pains, and it truly was. We now have been servicing C.C.N.C., Pinewild, Forest Creek, Seven Lakes, Foxfire, National, Mid South, Gates Four and all of the sandhills. Looking forward to having you grow with our business, no job too small, or too large.