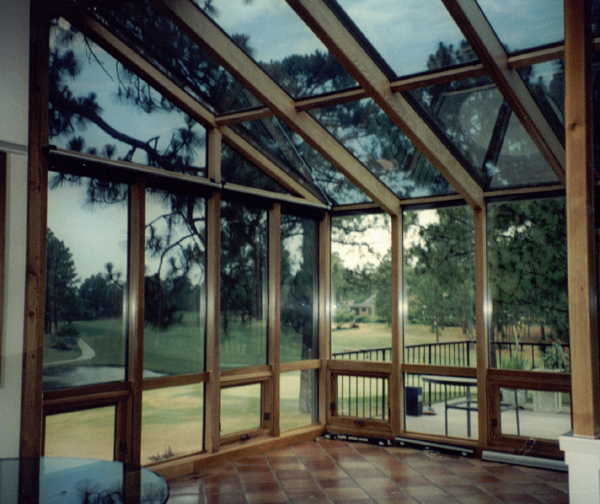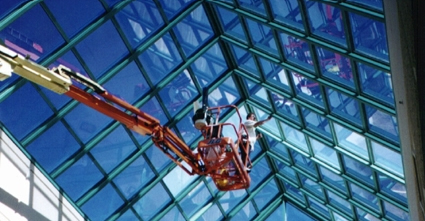 Skylights come in a variety of styles and designs. Skylights are designed to give you extra light. A long with that comes an intense amount of Solar Engery, creating hot spots that sometimes are impossible to cool down with air conditioning. Even if that is somewhat achieved, the rest of the home or business or business could be used to store meat! To Equalize the temperature, VISTA Film is the remedy for most applications, keeping out up to 85% of Solar Energy, 99.9% UV damage, while reducing glare and allowing a soft light to soothe the room. If you have textured glass or dome shaped skylights your problem can be solved.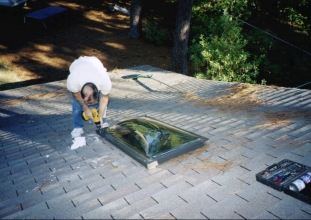 Dome Shape
We remove the usual 18-20 screws around the side and remove the plastic dome. We then install a piece of 1/4″ tempered glass with VISTA V28 already applied. We make sure the surface is smooth, caulk the top edge, lay glass on top and re-install the plastic dome. Results: Reduced heat, glare, and fade.
Exterior Application
There are times that it is more cost effective to apply film to the exterior. Some skylights are not easily accessible from the inside. We have a special film, Llumar RK series. This exterior film utilizes a protective weatherable layer which is designed to withstand exterior weathering and easily shed dirt particles.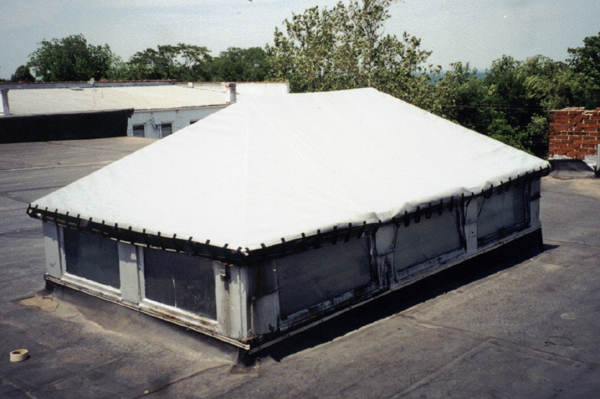 Textured / Ribbed Glass
After measuring the frame and configuration of the skylight, we order a custom made cover that has a snug fit. This solar sun screen reduces cooling cost and glare that one would normally get all day long. The sun screen comes in a variety of colors that can be used on sun porches and green houses. It also can be removed in winter months if additional solar heat is required. Maintenance Free!