Safety And Security Film
Protecting what you love most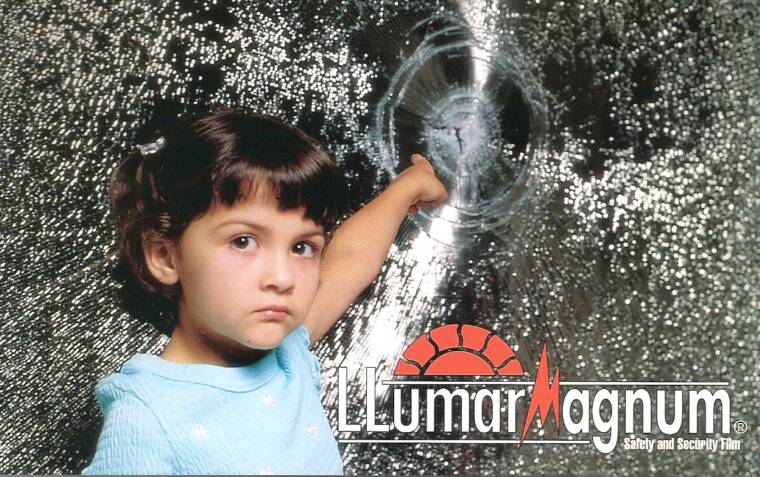 Broken glass and flying fragments spell trouble.
Unprotected windows leave you vulnerable to damage from broken glass due to earthquakes, hurricanes, riots, vandalism and terrorist activities. Llumar® Magnum Safety and Security Film can dramatically reduce damage and injury from fractured glass hazards. Manufactured with layers of polyester film bonded by special adhesives and impregnated with ultraviolet inhibitors, Llumar Magnum provides a safety factor by forming a tough barrier which minimizes flying glass.
Safety doesn't preclude aesthetics.
Llumar Safety rejects up to 99% of the sun's damaging UV rays, reducing fading and the deterioration of fine furnishings, carpeting and window coverings, while providing an optically-clear, distortion-free view without yellowing, cloudiness or frosted overcast.
Energy efficiency.
Llumar films are well known for their energy efficiency. The Llumar Magnum series offers combination films which provide the high-heat rejection properties of the most energy-efficient films with the added degree of protection that only safety films can offer.
Durable scratch-resistant surface.
Llumar Magnum films are available with a patented, scratch-resistant (SR) coating - the industry's toughest and most durable coating for polyester films. This crystal clear SR coating assures care-free maintenance with most conventional methods of window cleaning.
Warranty.
All Llumar Magnum Safety and Security Films are backed by a warranty issued by its manufacturer, Eastman Performance Films Inc., the largest manufacturer of window films in the world, against cracking, demetallizing and delaminating when installed by a trained Llumar dealer in accordance with factory procedures.
When you want an even higher level of protection.
In applications where an added measure of protection is wanted and/or needed, we can install BondKap® along with the Llumar Magnum® Safety Film. Bondkap®, designed and manufactured by Film Fasteners, LLC, is a flexible mechanical anchoring system that is applied to the edges of the window and is secured with impact rated silicone caulking (DOW Corning 995). This type of attachment system bonds the window frame and glass together to compound the strength of the safety film applied.
To learn more about this product, visit www.bondkap.com or contact us and we will be happy to provide you with more information.
Shower doors in home bathrooms and hotel rooms are made of tempered glass. This glass is designed, if impacted, to break into many small pieces and chips instead of big shards. The goal behind this is to reduce or eliminate injury to anyone close to the glass. However, Consumer Reports have found that these shower doors are not as safe as expected. Check out the video from WRAL below to learn more.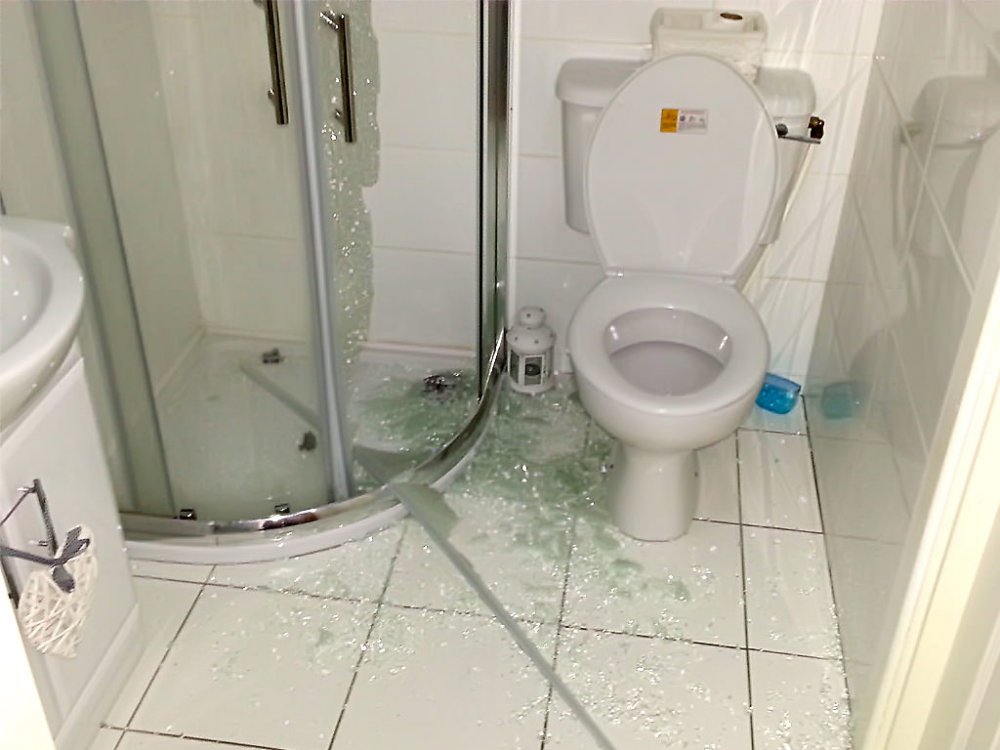 WRAL: Shattered shower doors send hundreds to the hospital


WE HAVE SAFETY FILMS THAT WILL PREVENT THIS FROM HAPPENING!
Contact us today for more information and a free estimate.
Complete Protection from Harmful UV Rays